New member: Slim Karkar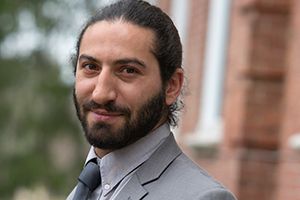 Slim is the latest addition to the CB&B Team.
How did you come to choose your area of research?
I came to work in bioinformatics because I wanted to apply my computer skills to biomedical and life science. The human genome project was an amazing scientific step about to be tackled, and since then the amount and nature of data became itself the scientific problem to tackle. Similarly, the period saw significant progresses in brain imaging and a new type of highly voluminous data needed new methods and original approaches. So I had a formal training in bioinformatics until the master level then did my Ph.D in medical imaging. I still see evolution and neuroscience as the most fascinating scientific challenges.
Check out his publications